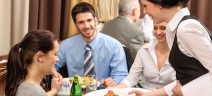 92,000 JOBS
Irish drinks industry contributes over €2bn to the Irish economy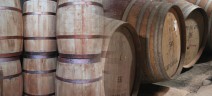 EXPORTS
€1 BILLION EXPORT CONTRIBUTION TO OVER 100 MARKETS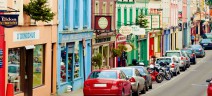 TOURISM
A unique hospitality experience, renowned internationally in the pubs of Ireland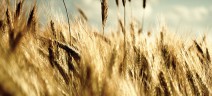 Rural economy
uses 219,412 tonnes of Irish barley
Industry Research
Jobs, Exports, Tourism
The drinks and hospitality industry makes a significant financial and social contribution:
employing 92,000 people in ever corner of the country 
buying €1.1bn worth of Irish inputs 
exporting €1.25 billion worth of produce every year
The hospitality industry is the focal point of every town across the country and a vital part of the tourism infrastructure. The pub is the #1 reason why people come to Ireland, while listening to music in the Irish pub is the #1 reason tourists would return. 
Our internationally renowned brands are world leaders in the global drinks market and contribute significantly to Ireland's international profile.
In this section you can read the relevant research we have commissioned that outlines the drinks industry's major contribution to the Irish economy, Irish exports, Ireland's social and cultural life, and to Irish tourism.
To read more about DIGI's research and policy focus, please access the following documents:
Full Report: DIGI International comparisons of Irish alcohol excise taxation in the EU and the UK in 2023
DIGI International comparisons of Irish alcohol excise taxation in the EU and the UK in 2023
DIGI Submission to the Minister for Finance For Budget 2024
The Irish Pub: Supporting Our Communities
Submission to the Minister for Finance For Budget 2023 from Drinks Industry Group of Ireland
Estimation of Costs of Doing Business in the Hospitality Sector in 2022 and 2023 (September 2022)
Tax on Drinks: What Irish vs EU and UK Consumers Pay (September 2022)
The Irish Pub: Stopping the Decline (August 2022)
DIGI Submission to the Minister for Finance for Budget 2022
Employment in the Drinks and Hospitality Industry 2022
Tax on Ireland's Drinks and Hospitality Sector in 2021 
Employment In The Drinks And Hospitality Industry: The Threat Of Covid-19 To Jobs And  How To Minimise It
How Ireland's excise tax on drinks compares with other EU countries and the UK (October 2020)
Excise rates in Europe — How Ireland compares (September 2019)
National and Regional Employment in the Drinks and Hospitality Sector in 2019: Structure and Performance
Building a Sustainable Drinks and Hospitality Sector (June 2019)
Estimate of alcohol consumption per adult in 2018 (March 2019)
Alcohol Excise Tax in Europe: Where does Ireland Rank? (September 2018)
National and Regional Employment in the Drinks and Hospitality Sector (August 2018)
Innovation and Entrepreneurship in the Drinks Industry (June 2018)
The Drinks Market Performance 2017 (May 2018)
The Drinks Industry Group of Ireland's Brexit Plan (September 2017)
The Economic Impact of Brexit (September 2017)
The Contribution of the Drinks Industry to Irish Tourism (September 2017)
Ireland's Drinks and Hospitality Sector and Your Constituency (May 2017)
Methodology: Ireland's Drinks and Hospitality Sector and Your Constituency (May 2017)
Tax on Alcohol in Europe: Where Does Ireland Rank? (April 2017)
The Support Your Local 2015 Policy Document (February 2015) 
The Contribution of the Drinks Industry to Tourism (August 2014)
Drink-related Employment in Dáil Constituencies 2013 (published May 2014) 
Alcohol Consumption per Adult in 2013 (published March 2014)
The Economic Contribution of the Drinks Industry (September 2013)
The Contribution of the Drinks Industry to Tourism, Festivals and Sport (July 2013)
Estimates of Alcohol Consumption (March 2013)
Purchase of Inputs by the Drinks Industry (January 2013) 
Beverage Exports 2000-2011 (April 2012)
The Drinks Market Performance in 2011 (April 2012)
The Contribution of the Drinks Industry to Tourism, Festivals, and Sport (August 2011)
International Comparisons of Alcohol Taxation within the EU 2011 (July 2011)
The Performance of the On-Licensed Sector in 2010
The Drinks Industry Group of Ireland Factbook (December 2010)

The Economic Contribution of the Drinks Industry (November 2010)

Drinks Market Performance 2009 (March 2010)

Survey of Licensed Premises 2009 (November 2009)

The Contribution of the Drinks Industry to Irish Tourism (June 2009)

The Drinks Market Performance 2008 (March 2009)

The Drinks Industry Fact Book 2008

The Economic Contribution of the Drinks Industry (July 2008)

Drinks Industry Purchase of Inputs Report (January 2007)

The Drinks industry and Tourism in Ireland (October 2005)

Survey of Licensed Premises (July 2004)